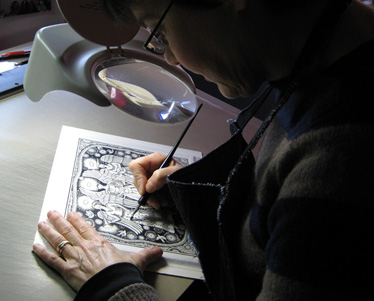 Advice for Those Interested in Illustrating for Children
I'm often asked if I have advice for potential children's book illustrators. I have three essential suggestions:
1.  Join the Society of Children's Book Writers and Illustrators (the SCBWI). This professional organization is dedicated to those who write, illustrate, or share an interest in children's literature. There are more than 22,000 members worldwide.
2.  Read The Complete Idiot's Guide to Publishing Children's Books by Harold D. Underdown. Of the many available books on this subject, this is my favorite.
3.  Read Writing With Pictures -- How to Write and Illustrate Children's Books by Uri Shulevitz.  I especially like the chapters on designing a book.
In addition, I  encourage you to keep perfecting your craft and to focus on what makes you unique.