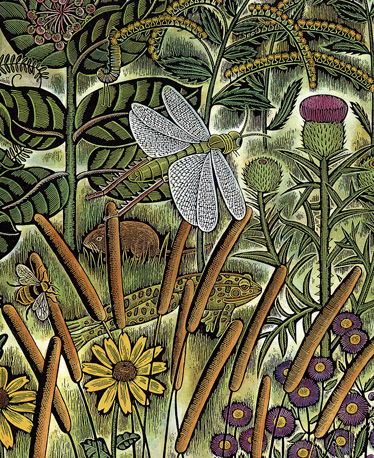 I enjoy talking to children and adults of all ages about illustrating children's books — at schools, libraries, and other organizations.
A full-day visit to a school could include four hour-long presentations, with a shorter visit for kindergarten.  My format covers the process of illustrating a book from start to finish, a demonstration, and often a leave-behind project for the class. I stress the importance of research, revisions, and believing in yourself. Travel costs are extra for locations beyond 50 miles from my home in Peterborough, NH. Visits to local schools can be divided into two days. I take seriously my responsibility to motivate, inspire, and connect with each child.
Click here for a printable copy (PDF) of my book list.
Please contact me by e-mail at beth@bethkrommes.com for more information on fees and to schedule a visit.