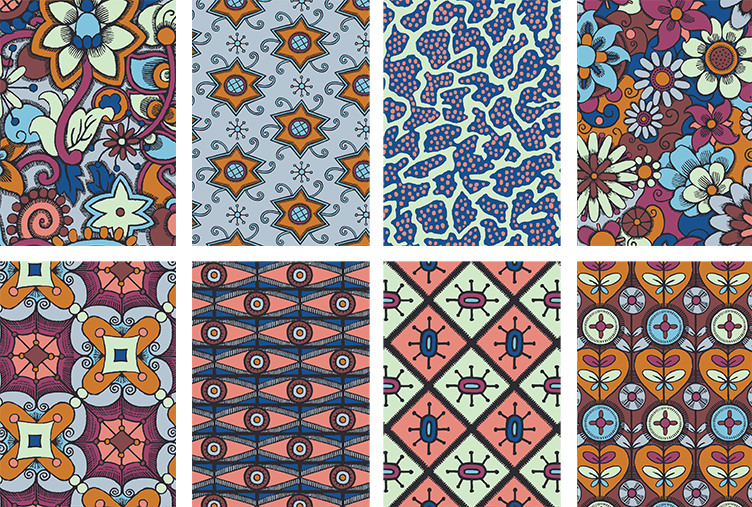 In 2018, I received a degree in Textile/Surface Design from the Fashion Institute of Technology in New York City. I learned to design patterns, paint traditional florals, screen print, weave, and sharpen my computer skills. It is my hope to license patterns for fabric, wallpaper, wrapping paper, rugs, and more.
I was thrilled to be one of the 100 artists featured in both the UPPERCASE Surface Pattern Design Guides: Issue 41 and Issue 49. uppercasemagazine.com. For the Creative and Curious.
These two collections, Village and Arabesque, are folk art-inspired. The patterns were drawn on scratchboard, scanned, then colored in Photoshop. Please contact me at beth@bethkrommes.com to request full portfolios in PDF form for these and my other collections. I welcome new licensees.