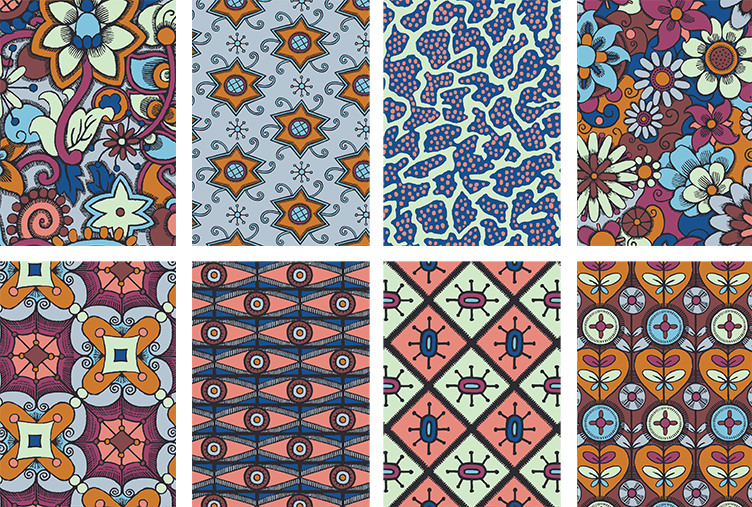 In 2018, I received a degree in Textile/Surface Design from the Fashion Institute of Technology in New York City. I learned to design patterns, paint traditional florals, screen print, weave, and sharpen my computer skills. It is my hope to license patterns for fabric, wallpaper, wrapping paper, rugs, and more.
I'm happy to be one of 100 international designers selected for UPPERCASE Magazine, issue 41, the Surface Pattern Design Guide.
These two collections, Village and Arabesque, are folk art-inspired. The patterns were drawn on scratchboard, scanned, then colored in Photoshop. Please contact me at beth@bethkrommes.com to request full portfolios in PDF form for these and my other collections. I welcome new licensees.