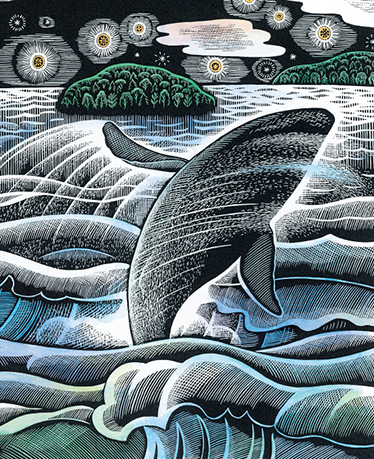 Purchasing children's book illustrations
Although I don't sell the originals, I do sell artist's proofs of my children's book illustrations. These are made with the same process as my originals; by photocopying the final black-and-white scratchboard onto acid-free paper (Astrolite by Monadnock Paper), mounting the paper with archival materials onto Strathmore Series 500 Bristol Board, and hand-painting with watercolor. My artist's proofs are not the original art sent to the publisher, but are alike in every way. I will never make more than five artist's proofs from any one illustration. If you are interested, please contact me at beth@bethkrommes.com for a list of available artist's proofs with sizes and prices.
To purchase wood engravings, schedule a visit, receive information on pattern design collections, or to ask any questions
Please contact me at beth@bethkrommes.com.
For advice on the field of children's book publishing
I have several suggestions.
Thank you for your interest in my work.
Beth Krommes
(rhymes with promise)
beth@bethkrommes.com